I'm going to have to make this a short entry. Shorter entries are a good sign because that means I'm getting busier because of Elijah's progress. Right now I am at the hospital and I'm spending the night across the hall from Elijah. He has been feeding really well today and all we need to do is continue. Going home is in the near future, I can feel it. The nurses and Elijah's doctor have all been really helpful and I know they're all working with us to get Elijah home.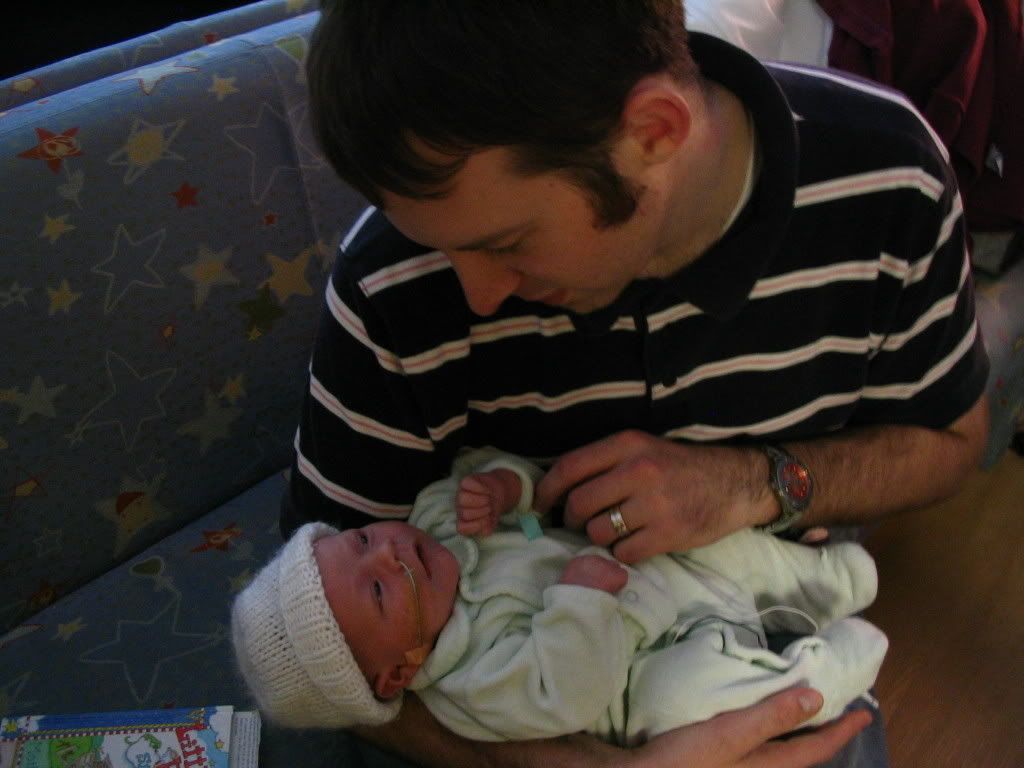 The head nurse tonight said that at this point it might feel like Chinese Water Torture because we're so close and yet so far. The good news is that I get to be here at the hospital so that I can try to nurse Elijah during the night. He has a four hour time limit and after that he gets tube fed, so I have to make sure he wakes up every four hours and eats for at least 15 minutes. I'm sure they'll want to make sure he can do that for a day or two and then we can go home.
Andy has gone back to our house so that he can get some things done. It's hard for our family to be apart, but we know that very soon all of us will be happily together at home. Elijah seems to be becoming more vocal about his needs and we need him to continue. Pray that he'll wake up for me and tell me when he's hungry instead of having me try to wake him up to eat. Not only is that difficult, it's extremely frustrating.

Please continue your prayers that he'll wake up and eat for us. And of course, pray for a complete recovery. I know God is answering. I need to go to sleep now. They'll be waking me up before 1 am to see if I can wake him up to eat. Ah, the joys of motherhood. I really do love being a mom, even if it means I'm not going to sleep for a long time. Good night and thanks again for the prayers!
Here are some pictures of Elijah with his grandparents on both sides of the family...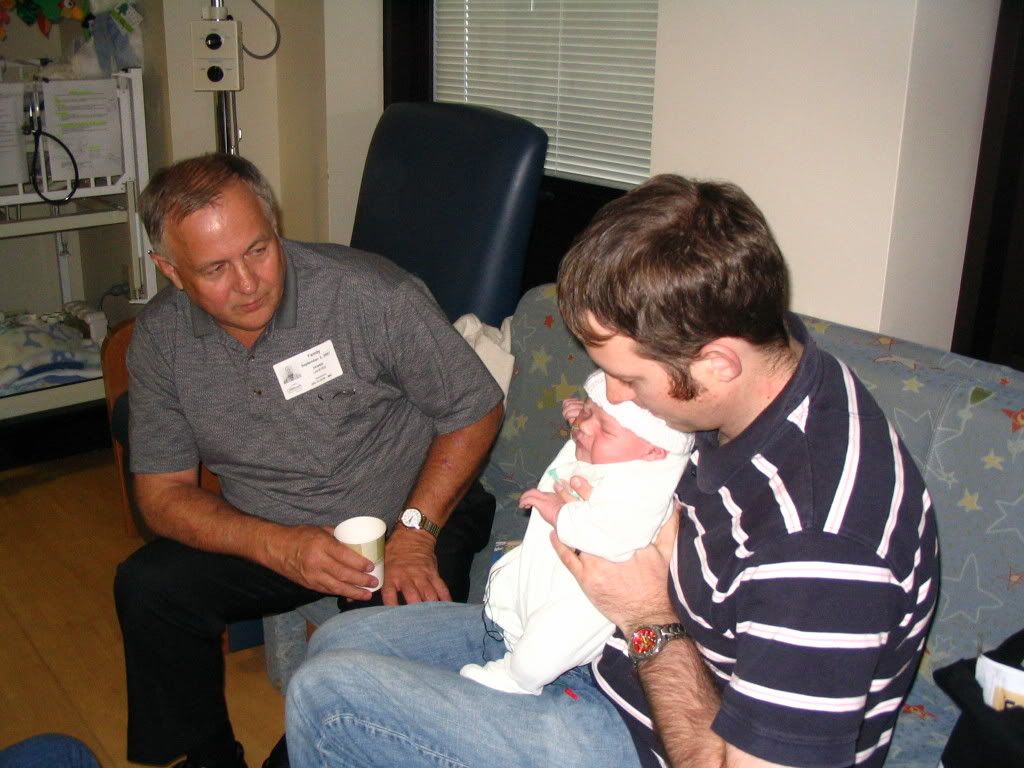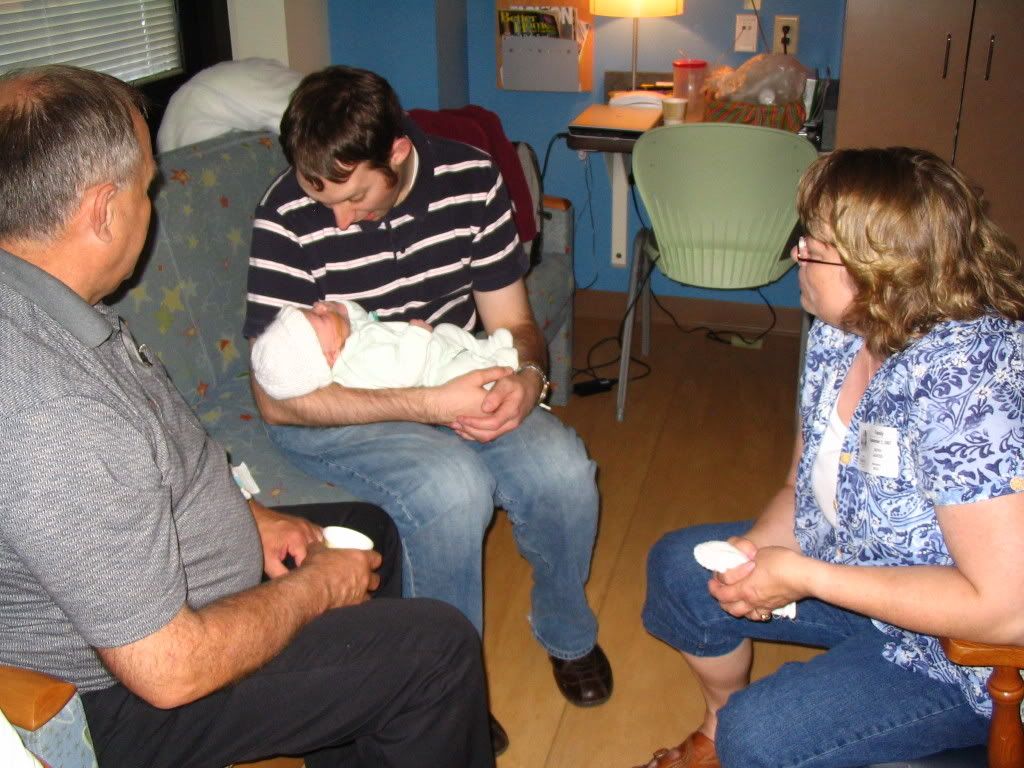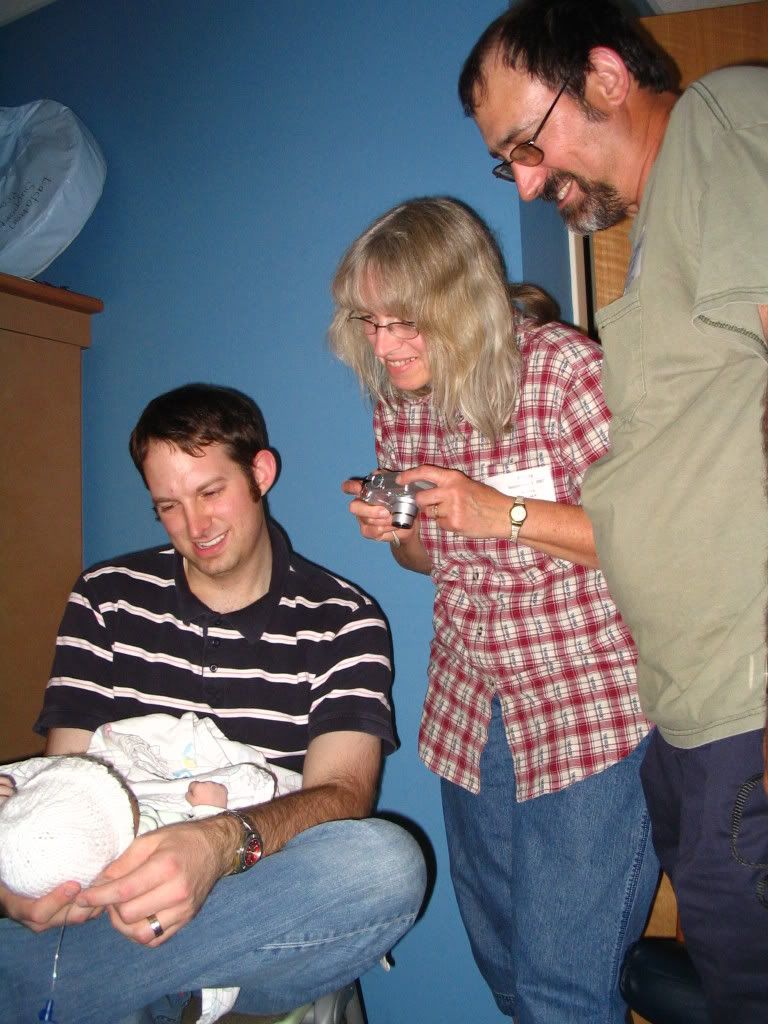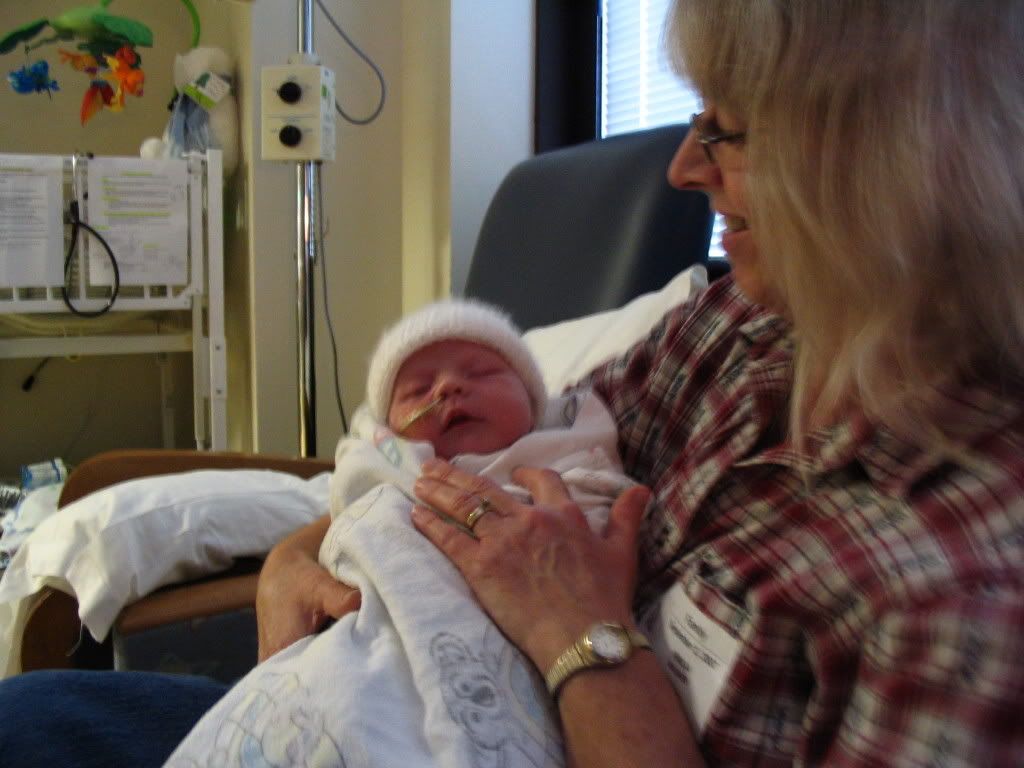 Tweet